Aerobic Classes
ABS
- 15 minutes of lower abdominals, upper abdominals, obliques, abs, guts, fluff…whatever you call it, we'll stretch it, tone it, and strengthen it! ALL gym members are encouraged to complement their cardiovascular and weight training routines with these 15 minute segments. Join us!!!
Ball
- Trust the instructors to use the stability ball and/or mini ball to provide you with a low impact workout designed to increase endurance, improve balance and functional (daily/routine) movement, and challenge your flexibility all while strengthening your core.
Barefoot Basic Training
- This is a GREAT Full Body Conditioning Class. It will cover Strength, Cardio & Flexibility. The "Barefoot" portion is optional, if taken, it will challenge your balance and increase kinesthetic awareness.
Bokwa
- Bokwa® participants draw letters and numbers with their feet while performing an energizing and addictive cardio workout routine. Moving together to today's most popular music, participants off all ages draw the Bokwa® L, 3, J, K and dozens of other steps.
Boot Camp
- Running, roping, jumping, sit ups, push ups, drills…non-stop calisthenics to push you past your perceived limits and max out your potential! Men & women alike will be challenged. A variety of equipment, including the step, may be used in some drills.
Cardio Kick
- A combination of kickboxing with an aerobic-style exercise routine. Cardio Kick focuses on cardiovascular conditioning through fun, fast paced, fight-based movements.  This high-intensity class is a great full body workout, incorporating a broad range of athletic moves that will keep your heart pumping and muscles burning.
Cycle Cross
- The advanced version of Spin & Tone. All participants will be pushed to their limit with a challenging 30 minute ride led by Garrick and then 30 minutes of body weight exercises led by Tyler. Cycle cross will bring Fit Happens group exercise program to a whole new level and we encourage all Fit men and women who are looking to get out of their comfort zone to try this class!!
Express Strength
- This class provides a FULL BODY workout using various pieces of equipment. The variety in this class is packed with unique moves and different techniques to keep your workout challenging and productive.
GunzBunz
- This toning hour will use a variety of equipment (step for toning purposes only), to strengthen, define, and chisel your arms, shoulders, abs, glutes, hamstrings, calves, and everything in between.
Hi - Lo
In Hi-Lo, instructors will assess participants' needs and design a combination class including a Cardiovascular – Calorie Burning Class and a Sculpt/Tone Resistance and Weight Training Class
Impact, Intensity & Interval ( I2 )
- An intensive cardiovascular workout with simple-to-complex and slow-to-fast sequences. Will include high impact movements and possible use of jump rope, however participants are always encouraged to modify when necessary. Final 15-20 minute sculpt/tone segment may include light resistance equipment.
Low Burn
- Low impact choreographed sequences for endurance training and cardiovascular burn. Instructors may choose to incorporate intervals of sculpt/tone training using light resistance equipment, or may save the resistance training for the end. (NO STEP)
MSROM - Silver Sneakers ® Muscular Strength & Range of Motion
- Have fun to the music through a variety of exercises designed to increase muscular strength, range of motion and activities for daily living. Hand held weights, elastic tubing with handles, and a SilverSneakers ball are offered for resistance. A chair is used for seated and/or standing support. Please sign up at the front desk in advance.
PiYo
- A fusion of Yoga and Pilates designed to build strength and gain flexibility. The low impact, high energy moves fit perfectly together to form a class that will improve your balance, strength and flexibility as well as burn calories, promote weight loss and visibly improve muscle tone.
Pump & Go
- This is a great interval class for EVERYONE!!! The cardiovascular portion will increase your metabolism and the toning portion will help burn more calories. The continual interval training will allow you to get a TOTAL body workout while maximizing your strength. This will be great for ALL fitness levels!!! (3 levels of weights are always used. Members are allowed to bring in higher weights for this class than what is normally in the room if they desire.)
Step
- A high-energy workout with choreography designed to meet participant needs. May incorporate interval training (periods of high energy alternated with low intensity sequences), and/or segments of sculpt/tone resistance training (with a variety of optional toning equipment) in an interval, or concluding format. Participants may modify moves or eliminate the step all together!
Stretch
- 15 - 60 minutes of head to toe sequences designed to elongate the muscles & increase flexibility. Resistance bands and/or balls may be used.
Spin & Tone
- A combination 30 minute spin with 30 minutes of aerobics. It is taught by ITZ cycle's begin spin instructor Yvonne and is a great way to introduce your body to spinning w/o having to commit the whole hour.
Tabata
- Traditionally 8 cardiovascular moves, 8 times, 20 seconds at 170%, 10 second rest! Instructors may introduce resistance training and stations, but the 20-10 second intervals will always ensure the intensity! Huge calorie burn! All fitness levels.
Tai Chi
- Tai Chi is an internal Chinese martial art, which as a slower moving martial art, it emphasizes internal focus, balance, and strength.
Target Zone
- This class will TARGET a specific area each week. It will rotate through Upper Body – Lower Body – Core – Gluts & Tri's. You will work on sculpting that area and still maximize your cardiovascular zone in a lower impact fashion. The last 15 minutes of each class will concentrate on your ABS.
TNT (Try New Things)
- A class designed with seniors in mind although everyone is welcome. It is a beginner weight training program instructed by Fit Happens personal trainer Maria Keller. Maria will take you through a full body workout and help you gain confidence in working with the gym equipment.
Total KnockOut Workout (TKO)
- Trust the instructor to provide a knockout workout utilizing high intensity kicks, punches, blocks, and drills designed to challenge all fitness levels. Most classes will conclude with a 15-20 sculpt/tone segment. Optional use of light resistance equipment. Workout may include jump rope, focus pads, and or partner drills.
Ultimate Fit Burn
- This one hour class is designed to motivate your body and mind. Getting rid of the "I can't" attitude while working out and making positive changes is the focus. The class will be varied with kickboxing, circuit training, floor work, step, stretching, cardio, bag work, etc. This class is instructed by Mary Hallett who is an experienced marathoner, 2nd degree black belt, and ACE certified instructor.
Yoga
Traditional yoga poses and series for all levels with the development of breathing techniques to assist in form, flexibility, strength and health.
Zumba
- A fusion of Latin and International music and movement which creates a dynamic, exciting, and effective fitness system. Zumba Toning may augment a 60 minute Zumba class with an additional 30 minutes of sculpt and toning moves.
- Participants of all ages and fitness levels are welcome in any class.
- Unless noted, classes are one hour in duration.
- While all efforts will be made to provide scheduled classes, inclement weather or emergency may necessitate cancellation. We apologize in advance.
- Modifications are available and encouraged to meet your needs.
- Schedule subject to change- will be posted near group room door.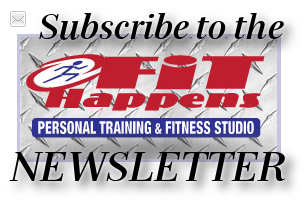 We accept Silver Sneakers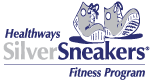 Tweets by @FitHappensNY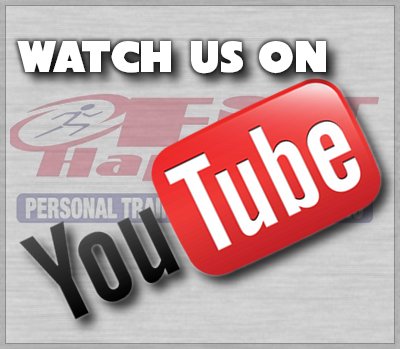 Fit Happens Hours
(518) 725-5433
| | |
| --- | --- |
| Sunday | 7am-2pm |
| Monday | 5am-10pm |
| Tuesday | 5am-10pm |
| Wednesday | 5am-10pm |
| Thursday | 5am-10pm |
| Friday | 5am-9pm |
| Saturday | 7am-3pm |